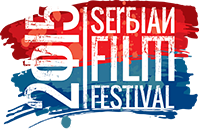 We are pleased to announce that the 15th Annual Serbian Film Festival has been held in several locations across Australia, commencing in Sydney on the 29th October till 22nd November 2015. As in previous years, this year we had the chance to see the best annual achievements of Serbian cinematography. The films that have been shown this year across Australia are:
1) Enclave (Енклава) – Goran Radovanović;
2) The man who defended Gavrilo Princip (Бранио сам Младу Босну) – Srdjan Koljević;
3) Next to me (Поред мене) – Stevan Filipović;
4) For King and Homeland (За краља и отаџбину) – Radoš Bajić;
5) Stairless (Без степеника) – Petar Šumonja;
6) The sky above us (Небо изнад нас) – Marinus Groothof;
7) We will be world champions (Бићемо прваци света) – Darko Bajić;
8) Destination Serbistan (Дестинација Сербистан) – Želimir Žilnik.
This year's special guest is Goran Radovanović, director of the film Enclave.
All information about the stated movies, including screening times, purchasing and reservation of tickets, can be located on the Serbian Film Festival official website:
http://www.serbianfilmfestival.org.au https://www.facebook.com/serbfilmfest