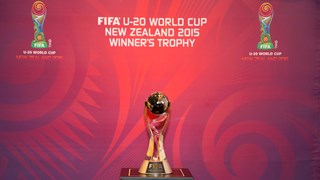 Serbia's national soccer team in the age group up to 20 years old have succeeded to qualify for the first time amongst 24 best world selections and will compete at the World Championship in New Zealand from 30th May till 20th June 2015. The group stage of the competition will be held from 31st May till 6th June in Dunedin, the student centre of New Zealand and it's most southern city.
In the organization of FIFA, the final draw was held on 10th February in Auckland and Serbia has been assigned in Group D, together with the teams of Uruguay, Mexico and one African team, which will soon be known after the end of the African Cup.
From year 1977 since this competition is first being held, Argentine has won six titles, Brazil five, Portugal two, and the Serbian soccer spectators of course wish for the replay of the World Championship in Chile in 1987 when the then team of Yugoslavia's young players has won the title by winning in the finals against Western Germany's team.
Our team's preparations will be conducted in Auckland, in the period from 21st till 27th May, after what the team will travel to Dunedin, and Serbia will play the first match of the group stage of the competition against Uruguay on 31st May, beginning at 4.00 pm. The next match Serbia will play against the African representative on 3rd June at 7.00 pm, and the last game will be against the Mexican team on 6th June at 4.00 pm.
The eighth-finals are scheduled for 10th and 11th June, quarter-finals for 14th June, and semi-finals match will be held in Auckland on 17th June, as well as the final match on 20th June.
Diplomatic missions of the Republic of Serbia in Australia calls upon all the interested organizations and individuals in the Serbian community in New Zealand and Australia to support the best young Serbian football players and through attendance at the matches give them the additional strength to fight for the best possible placement.