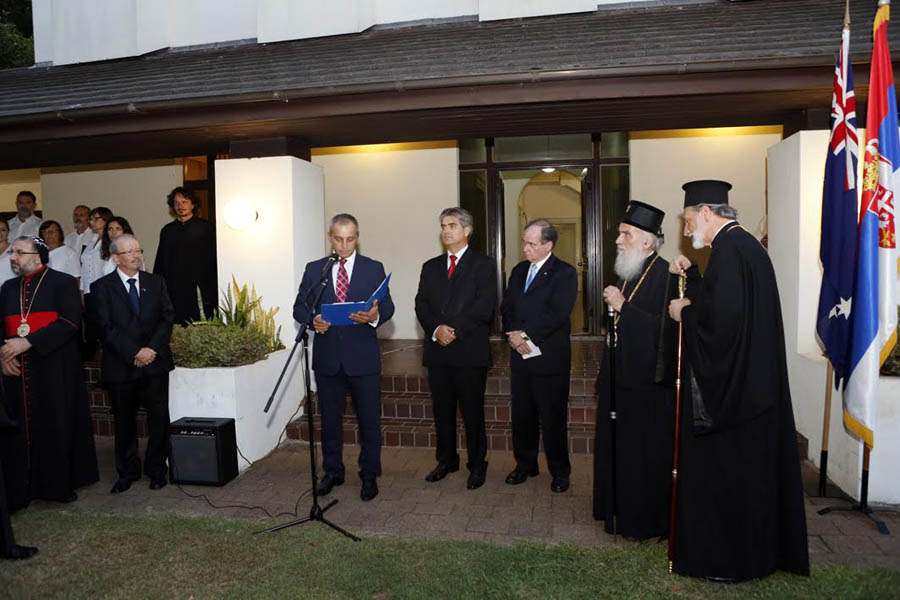 On Thursday, 10 March 2016, the Consulate General of the Republic of Serbia in Sydney in partnership with the Embassy of the Republic of Serbia in Canberra, hosted a reception in honour of the official visit of the highest officials of the Serbian Orthodox Church, headed by His Holiness the Serbian Patriarch Irinej, who was accompanied by His Eminence Amphilochius, Archbishop of Cetinje and Metropolitan of Montenegro and the Littoral and His Grace Irinej, Bishop of Australia and New Zealand.
Around 90 guests attended the reception in honor of the Serbian Patriarch. Among those, a special mention goes to: David Clarke, MLC representing the Minister for Multiculturism for NSW, leaders of the other Orthodox Churches, including Greek Archbishop for Australia, Archbishops of the Russian, Coptic, Syrian, Armenian and Antiochian Orthodox church, Ambassadors of Russia, Romania and Georgia, Consul Generals of Russia and Romania, as well representatives of other consular posts and missions in Sydney. Among the guests were also representatives from different Sydney Councils, eminent members of the Serbian community in Australia, members of the Metropolitnate Administrative Board, Serbian Orthodox Youth Association, and many priests of the Serbian Orthodox Church.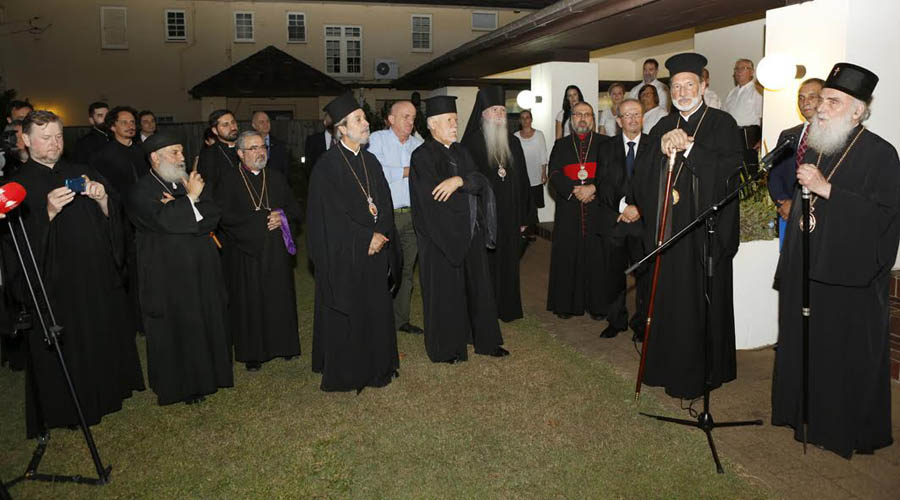 The formal part of the reception program consisted of the singing of the Serbian and Australian national anthems by the St. Lazarus church choir, followed by an address by the Ambassador of the Republic of Serbia, Mr. Miroljub Petrovic, Mr. David Clarke MLC, representing the Minister of Multicultularism for NSW and the Serbian Patriarch Irinej.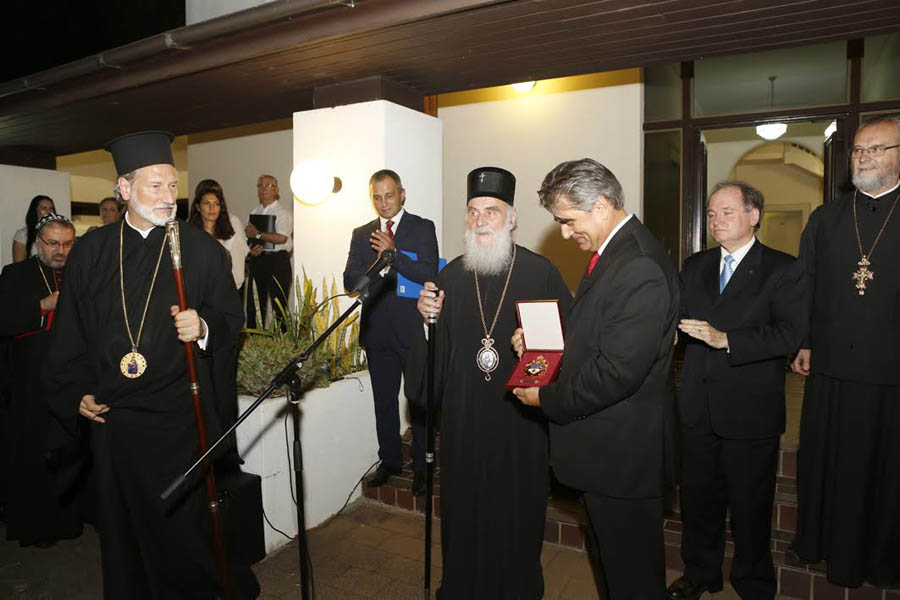 Following the appropriate speeches, in appreciation of his contribution to development of friendly relations between the Republic of Serbia and Australia and to the Serbian community, the Serbian Patriarch Irinej presented the Ambassador M. Petrovic a plaque with the emblem of the Serbian Orthodox Church Patriarchy.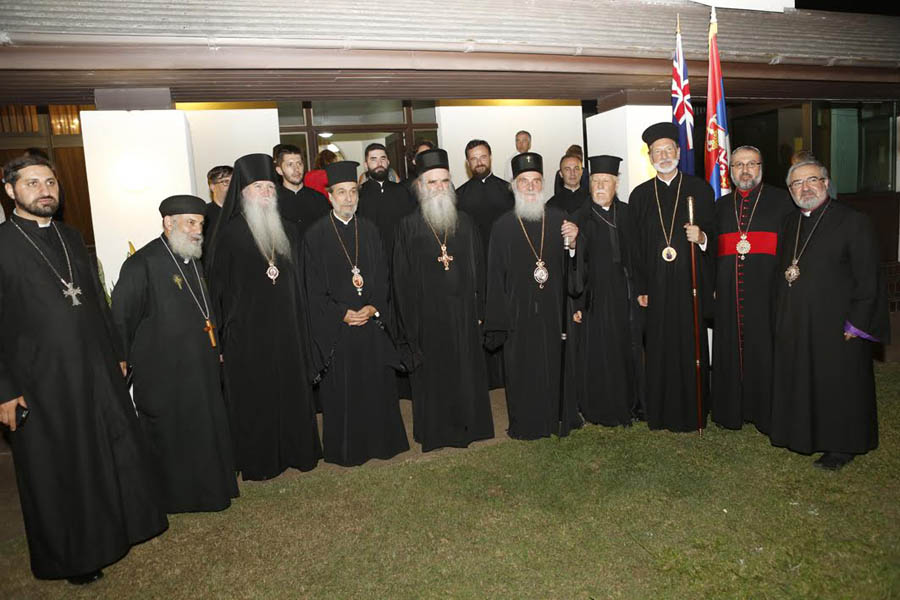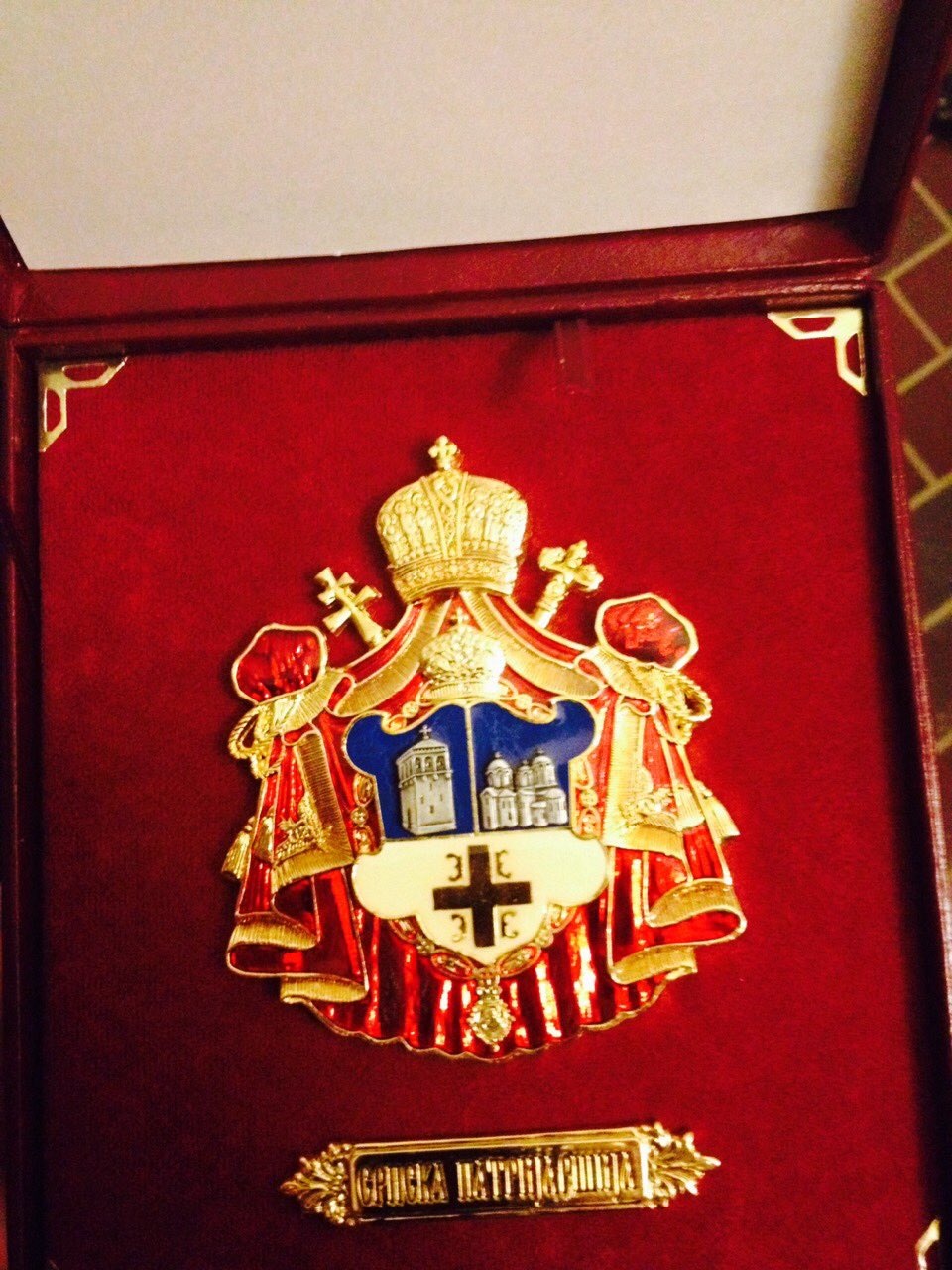 The program was enriched by many Serbian songs performed by the St Lazarus church choir from Sydney, which received thunderous applause.