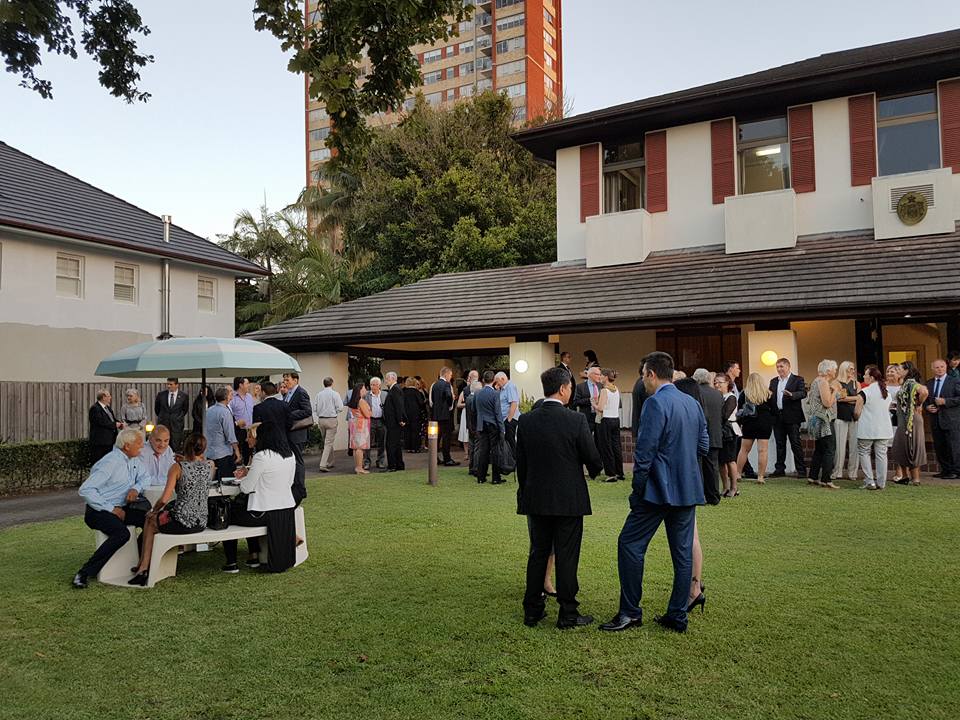 On Wednesday, 15 February, 2017, a reception was held at the Consulate General the Republic of Serbia in Sydney marking the National Day of the Republic of Serbia.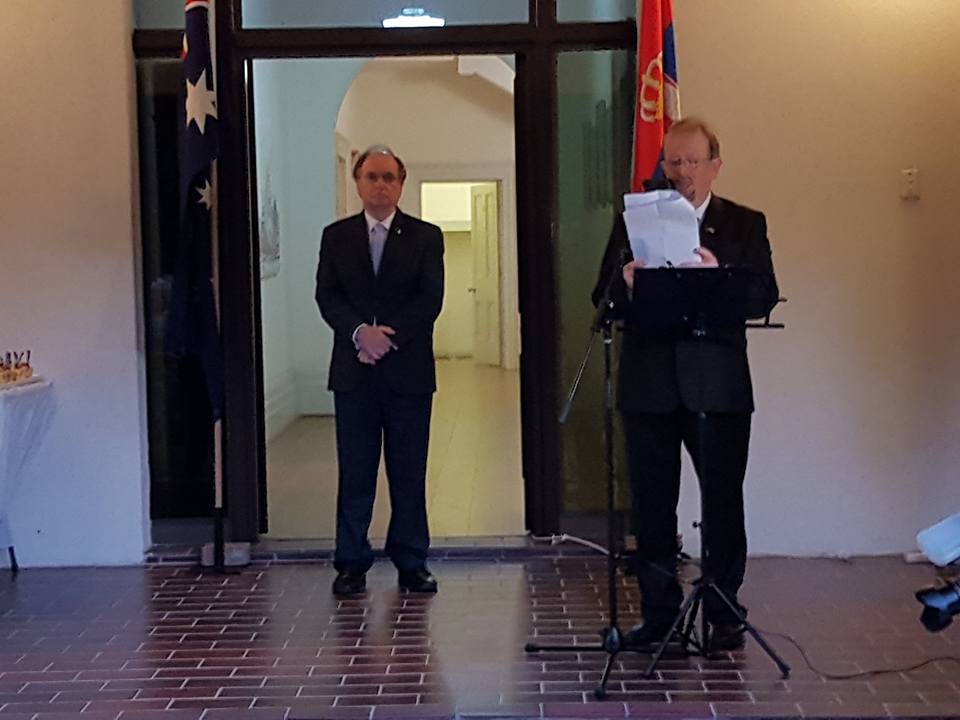 In honor of the National Day eminent guests were invited from public and political life of New South Wales (NSW) and Australia, representatives of foreign diplomatic and consular missions, as well as prominent members of the Serbian community.
Highlights of the reception was the presence of The Hon. David Clarke, member of the Legislative Council of the Parliament of NSW representing the Premier of NSW Gladys Berejiklian, as well as Very Rev. Protopresbyter-Stavrophor Miodrag Peric, representing His Grace The Right Reverend Bishop Siluan, Metropolitanate of Australia and New Zealand of the Serbian Ortgodox Church. The invitations were accepted by numerous heads of foreign missions, representatives of friendly communities, local authorities and the Police of NSW. Serbian community was represented by prominent businessmen, presidents of clubs and the media, doctors, professors, athletes and musicians with whom the Consulate General has a long-standing relationship and acquaintance.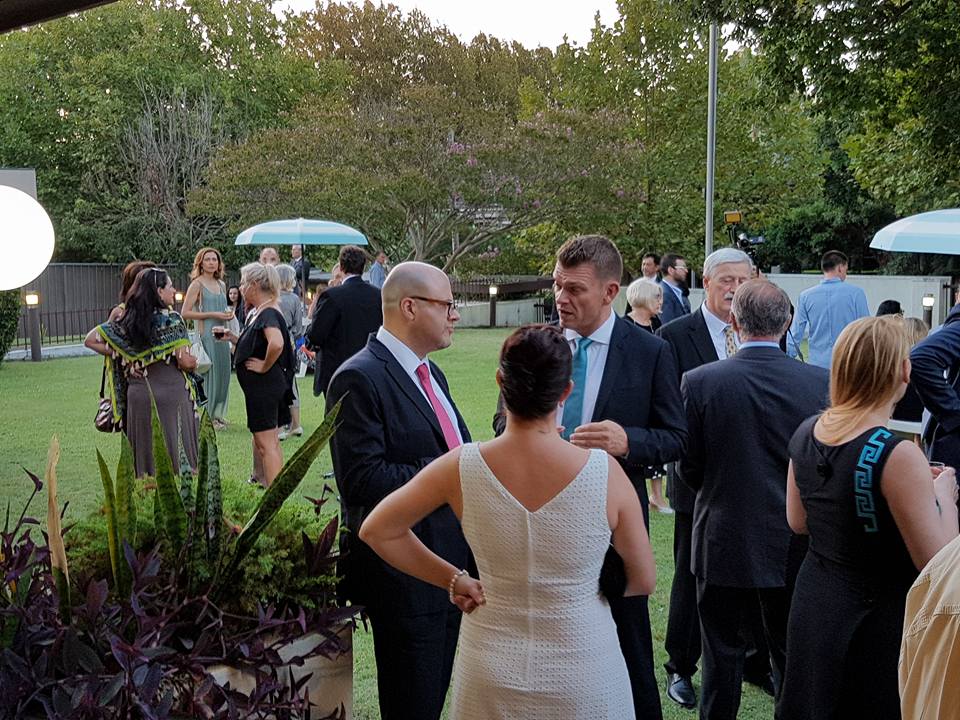 After the intonation of the national anthems of Australia and the Republic of Serbia, Consul General H.E. Branko Radosevic adressed the guests congratulating the National Day of Serbia, which is also a religious holiday, and extending his appreciation to everyone who accepted the invitations, pointed out that "Australian-Serbian relations date back from 1892 when the Kingdom of Serbia opened a Consulate in Melbourne." On behalf of the Prime Minister of NSW, the assembled dignitaries were addressed by a long-time friend of the Serbian community in Australia, who has a profound knowledge of the Serbian history and culture, The Hon. David Clarke, who also in his speech emphasized "that both countries were on the right side during the Great War and the II World War."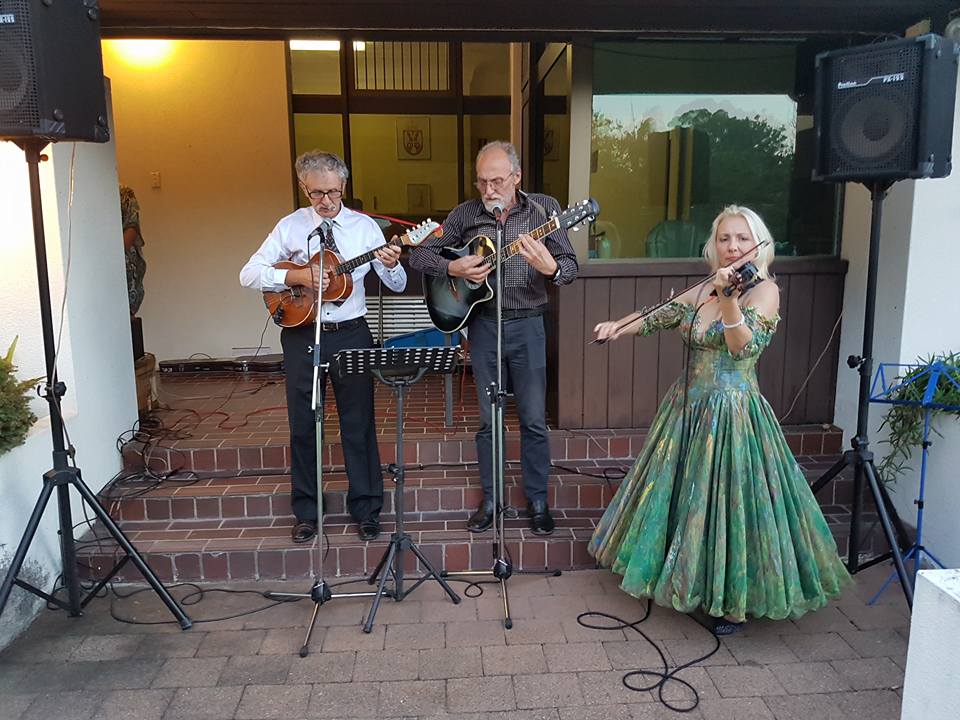 Our sincere thanks goes to Music Band "Pera i Pera", which are traditionall performers for the National Day receptions played original Serbian music together with the talented violinist Maja Popovic.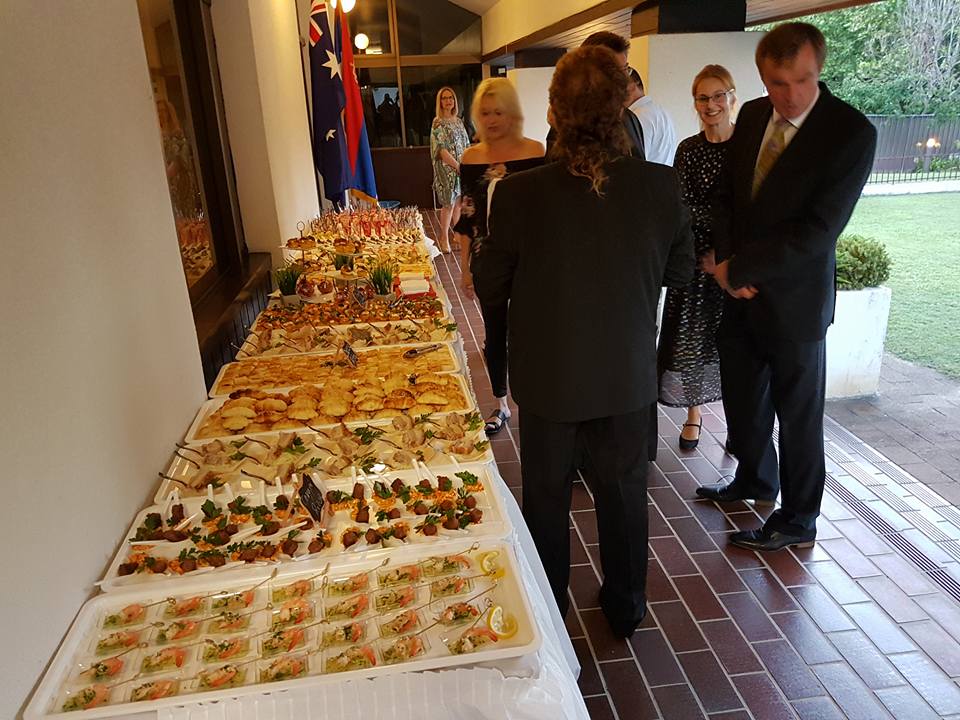 The Consulate General is especially thankfull to our sponsors of this year's reception the Serbian Cultural Club "St Sava", from Hoxton Park, and store "Ljupka", who provided refreshments with traditional Serbian dishes and drinks.
Media reports can be downloaded from the following links: